Easy Call & Message Management with CloudBharat's Softphone
Use CloudBharat's softphone to manage all your communications from the palm of you hand. Manage calls, messages, chats, video calls and more. Stay connected on your iOS, Android, Windows or Mac device. Seamless integration with CloudBharat's SIP Trunk, setup and configuration are a walk in the park.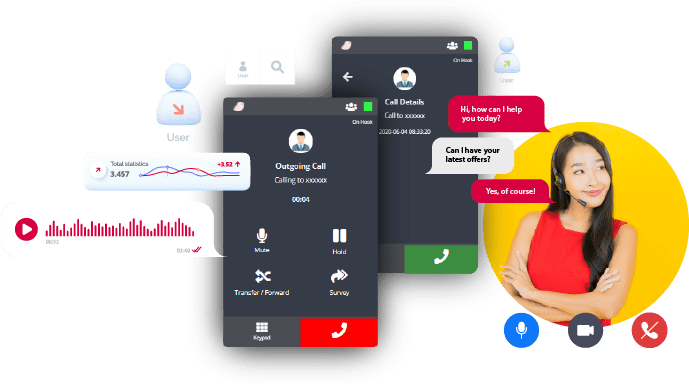 Whether you're a Mac, iOS, Windows or Android user CloudBharat's softphone works on all these OS meaning you avoid any learning curves.
More Features: Video & Messaging
Start or schedule a video call and send and receive chats with your colleagues. View your colleagues' status to avoid unnecessary call transfers.
The softphone integrates with Outlook, Gmail and your PBX so you'll always know who is calling before you answer the call.