Cloud-based Contact Center Solution: mConnect
Minimize idle time, increase productivity and efficiency and boost customer retention and satisfaction with a cloud-based contact center solution. CloudBharat has partnered with mConnect to offer a best-of-breed contact center solution. With mConnect you will be able to merge and unify all your digital communications platforms into a single dashboard. Social media, messaging apps, phone calls, email tickets, fax – all accessible from one intuitive interface.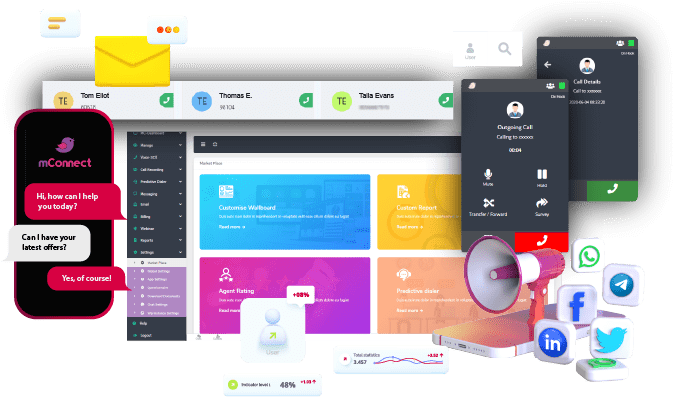 Allow your agents to log into a single interface for all their inetractions. This will also decrease idle time and boost their productivity and response time.
Cloud-based Contact Center Solution
Log into mConnect's contact center solution from anywhere and on any device. Cloud-based means your remote teams can also work on mConnect anywhere.
MConnect's contact center solution integrates with so many existing systems and apps that you may already be using. You won't need to change your entire network.