A Cloud Telephony Provider to Slash Telco Costs & Ease Admin
CloudBharat is a cloud telephony provider. We host your cloud PBX for you as well as configure, deploy and manage it. Our cloud telephony service is based on the 3CX Cloud PBX. 3CX is known for its ease of management, value-for-money and flexibility. CloudBharat has partnered with 3CX to provide you with the best Cloud Telephony solution in the market. You get advanced communications features such as website live chat, smartphone apps, video conferencing, SMS, Facebook integration and more – at no additional cost – all included in your cloud telephony solution.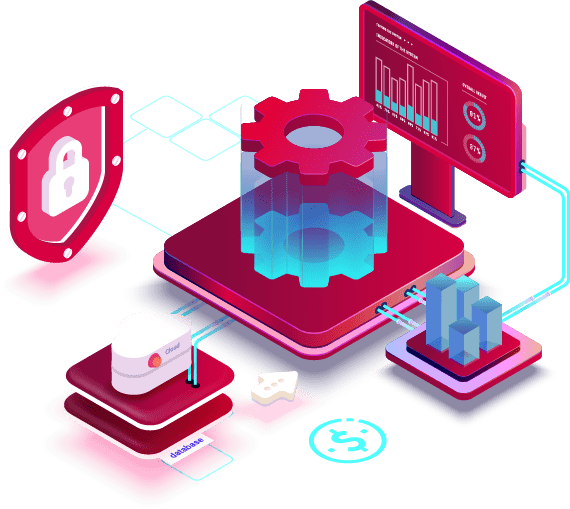 Forget Ongoing Admin & Management
With us as you Cloud telephony providers, you can forget about ongoing management, maintenance and updates. Certain simple tasks such as adding and deleting extensions can be done by you but anything more complex and technical, we do for you. 3CX Cloud PBX with CloudBharat's hosting and SIP Trunking is the best cloud telephony solution for your communications needs.
With a cloud telephony solution, you no longer need to maintain or purchase a dedicated server like you would with an on-premise PBX. CloudBharat's hosting fees along with 3CX's licensing model make it the most cost-efficient and high performing option available.
Truly work from anywhere with 3CX Cloud PBX. The cloud PBX comes with native apps iOS, Android, Mac and Windows as well as a web client. Pick your preferred device and OS and off you go. Your team can stay connected and attend conferences on-the-go without the need to download any apps or plugins – all you need is a browser.
A Cloud Telephony Solution for Contact Centers
With calls and messages coming from so many different channels your team is bound to miss one. Integrate WhatsApp, Facebook and your CRM along with advanced call center queue and call strategies. Additionally, all customer records are automatically updated at the end of a conversation. Wallboards, call reports, website live chat, fax to email, call flow designer are just a few of the features you'll benefit from.